| | |
| --- | --- |
| | |
| | View Full Gallery |
View Full Gallery
In Kenedy and Willacy county near Raymondville, Texas
A historic Texas ranch and wildlife sanctuary
Overview
| | |
| --- | --- |
| 6,431 Acres | 4 bedrooms |
| Sleeps 8 | 4.5 bathrooms |
Unique Features
Best private wildlife sanctuaries in Texas
Fully-staffed ranch experience
Private, guided hunts and fishing expeditions
Hacienda-style ranch house
A Hosted Experience
Guests are greeted by landowner or landowner representative, cooked for, guided and are attended to throughout stay.
View Sample Itinerary
Your Host
Corina Hernandez
House Manager
Corina and her family have been with Yturria Ranch for multiple generations and have a deep love and appreciation for the history and vibrancy of South Texas. She will ensure that you feel at home while experiencing the ranch life.
About the Ranch
The Yturria Legacy
The historic Yturria Ranch is located on approximately 14,000 acres of pristine South Texas ranch country in Willacy County and Kenedy County, approximately 29 miles north of the Valley International Airport in Harlingen and 6 miles north of Raymondville.

The Yturria Ranch was founded in 1858 by Francisco Yturria, a South Texas pioneer, merchant, banker, railroad developer, and rancher. The Yturria Ranch has been under continuous family management for more than 160 years.
A Wildlife Haven
The Yturria Ranch is widely considered to be one of the premiere wildlife sanctuaries in Texas and is home to one of the largest populations of endangered ocelots in the United States. In 2017, the Botanical Research Institute of Texas awarded the Yturria Ranch the International Award of Excellence in Conservation.

Today, the Yturria Ranch is teeming with native and exotic wildlife including white-tailed deer, wild turkeys, javelinas, nilgai, blackbucks, waterbucks, lechwe, bobwhite quail, owls, caracaras, and many other wildlife species.

More than 10,000 acres of the Yturria Ranch is protected by conservation easements and the ranch continues to partner with wildlife research organizations to improve and restore wildlife populations and their habitat.
The Ranch Experience
Guests will be greeted by a member of the ranch staff at the Yturria Ranch main gate. Guests will be escorted to the Ranch House on an 11-mile private paved road. Guests will observe a diverse mix of South Texas landscapes ranging from mesquite groves to open coastal plains.

The ranch house complex is situated at the geographic heart of the "San Francisco Division", the most ecologically significant portion of the ranch. The ranch house features tall ceilings with exposed wooden beams and Saltillo tile floors. The house is well appointed with a charming mix of rustic furnishings, art, and artifacts from South Texas, Mexico, and other parts of the world. Guests will enjoy access to four large guest bedrooms, each with its own ensuite bathroom, as well as the living areas of the house.

In the evenings, enjoy a sunset wildlife tour in a historic, open-air hunting vehicle. Meals will be prepared by a local chef who will treat guests to delicious South Texas cooking. After dinner, relax and hang out with friends and family. Star gazers welcome!

Mornings on the ranch are particularly special. Wake up early and watch a glorious sunrise or sleep-in late. Enjoy a delicious, homemade breakfast. After your meal, consider exploring the ranch on foot or by bike. There are many roads and trails to choose from on the ranch, and deer, turkey, and nilgai can often be seen in abundance near the house.

Later in the day, enjoy an easy-paced horseback ride along the original Chisholm Trail or head over to the "Encinal" and explore an ancient live oak forest. This ecoregion of the ranch has some of the most unique and diverse bird life in any area of Texas. Ask the ranch staff, and a picnic can be prepared for you for lunch.

In the afternoons, relax and take a siesta, read a book, or even try your hand at clay pigeon shooting. Let Yturria Ranch be a retreat and launch point for other activities in the region - fishing and visits to the Rio Grande Valley's many attractions.

Note: Please let us know at the time of booking if you would like to schedule a horseback ride. Please also let us know if you are interested in scheduling a guided hunt and/or fishing expedition. Separate fees apply for hunting and fishing.
The Land
Explore more than 6,000 acres of one of the country's most extensive and intact wildlife habitats.
From The
Ranch
Owner
From The
Ranch Owner
"We are excited to share this family treasure with our guests in hopes that they will have a greater appreciation for the beautiful landscapes and abundant wildlife in deep South Texas."
-Yturria Family
The Lodging
Enjoy home-cooked meals and the warmth of a classic South Texas ranch house. Guests will have access to four large guest bedrooms each with its own ensuite bathroom, a kitchen dining room, living room, foyer, and powder room. The ranch house grounds are surrounded by gardens with mature shade trees, palm trees, and native plantings.
Download Floor Plan
Yturria Ranch House
4,400 sq. ft.
4 bedrooms
4.5 bathrooms
sleeps 8
Enjoy home-cooked meals and the warmth of a classic South Texas ranch house. Guests will have access to four large guest bedrooms each with its own ensuite bathroom, a kitchen dining room, living room, foyer, and powder room. The ranch house grounds are surrounded by gardens with mature shade trees, palm trees, and native plantings.
Download Floor Plan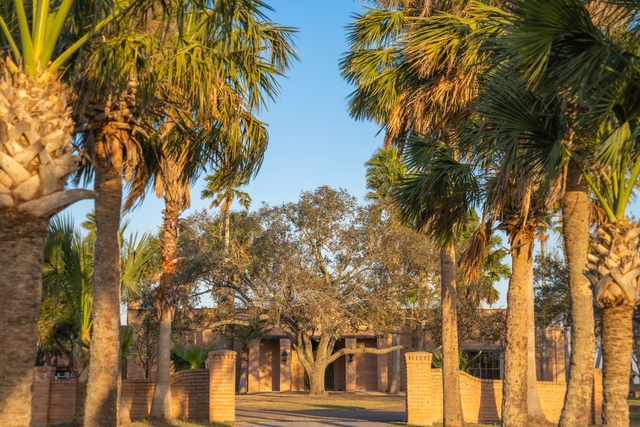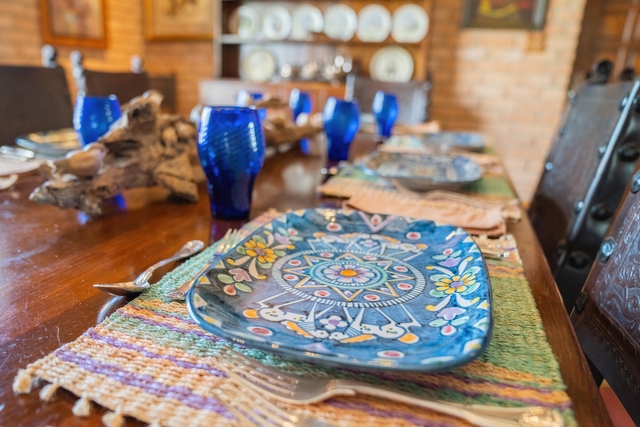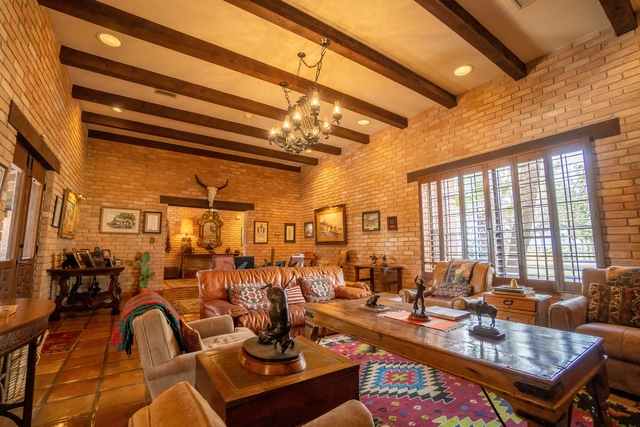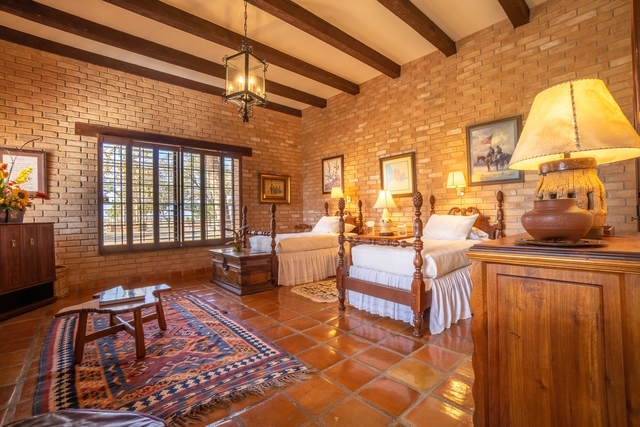 Yturria Ranch House
4,400 sq. ft.
4 bedrooms
4.5 bathrooms
sleeps 8
Wifi
Cable/Satellite TV
Washer & Dryer
Fireplace
Coffee maker
Iron
Hair dryer
Linens
Towels
Telephone
Fully equipped kitchen
Air conditioning
Outdoor Grill
Kid-Friendly
Non-Smoking
No pets allowed
Activities
Experience Yturria Ranch through the lens of a camera, by bike, horseback, and antique open-air hunting car or take to the famed Lower Laguna Madre for a fishing expedition.
Biking
Bird watching
Fishing
Hiking
Horseback riding
Stargazing
Trail running
Wildlife Viewing
Skeet Shooting
Equipment Available
Horseback Riding Tack - 8
Available Activities
Let us know what you're interested in when you request to book.
Guided casting and fly fishing trips
Explore Ranches can arrange half and full day guided saltwater fishing trips on the Lower Laguna Madre out of Port Mansfield. Port Mansfield is only a 30-minute drive from the ranch.. Experience some of the best sight-casting for redfish and speckled trout on the Texas coast with hand-picked guides who specialize in fishing with both traditional and fly fishing tackle. Pricing starts at $450.
2-hour visit with a wildlife biologist
Explore Ranches can arrange for your group to hear from a Caesar Kleberg Wildlife Research Institute wildlife biologist about the vibrant South Texas ecosystem and work to conserve endangered ocelot populations. The Institute is one of the country's preeminent wildlife research organizations and South Texas is considered one of the last remaining intact wildlife habitats in the country. Suggested donation of $400 and based on availability.
Native and exotic big game hunting
Native game hunting is available on Yturria Ranch subject to availability and season; native game options include: White-tailed deer (including trophy), turkey, javelina, wild pigs, quail and dove hunts. Exotic game hunting options include nilgai, blackbuck, waterbuck, and lechwe. All guided hunts subject to availability and season.
Professional birding tours
This area of South Texas has been recognized as an internationally Important Bird Area with more than 370 species of birds recorded. Whether you time your trip for the spring and fall bird and butterfly migration or the winter raptor stopover, Yturria Ranch is a spectacular place for a guided birding tour. Pricing and availability dependent on dates and group size.
Wild Quail Hunting Package
A 2-Day wild bobwhite quail hunting package is available as an add-on experience for guests staying at the Yturria Ranch Lodge for at least 3 nights. All bobwhite quail on the Yturria Ranch are free-range. This package requires a minimum of two hunters, a maximum of six hunters and up to three hunters in the field hunting at any time. Additional hunters may rotate between coveys. Morning and afternoon quail hunts each last approximately three hours and includes professional guide, professional dog handler, and custom hunting vehicles. The dog handler will bring approximately 12+ bird dogs (English pointers and retrievers). Lunch can be served in the field or at the Yturria Ranch Lodge depending on the guests' preference. Hunters may take their birds home, processed and packed in a complimentary cooler. As a reminder, hunters should obtain a hunting license prior to arrival at the Yturria Ranch. A non-refundable deposit equal to 100% of the cost of quail hunt is due at the time of booking. Pricing is $1,500 per hunter ($750 per hunter per day) and no charge for non-hunters.
Request to stay at Yturria Ranch
In Kenedy and Willacy County near Raymondville
In order for us to ensure you have the best experience, we take your requested date and party size and confirm with the ranch owner before you finish and pay for your booking. You will not be charged to request to book.
512-230-3345
info@exploreranches.com
$1,500
2 night minimum
Max number of people: 8
Private chef and guide included
512-230-3345
info@exploreranches.com