| | |
| --- | --- |
| | |
| | View Full Gallery |
View Full Gallery
Withers
In Jeff Davis county near Ft. Davis, TX
An undiscovered canyon wilderness
Overview
| | |
| --- | --- |
| 1,600 Acres | 2 bedrooms |
| Sleeps 8 | 1.5 bathrooms |
Unique Features
Live water
Diverse wildlife
Known for its dark skies
One of Texas' deepest canyons
A Hosted Experience
Guests are greeted by landowner or landowner representative, cooked for, guided and are attended to throughout stay.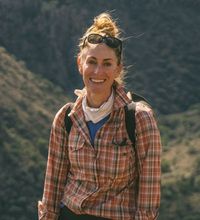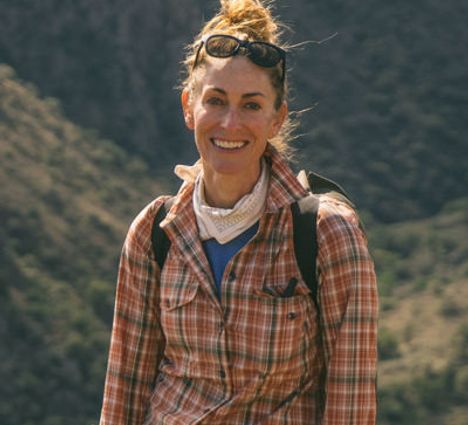 Your Host
Allison Ryan
Owner
Carl and Suzi's daughter and Explore Ranches co-founder, Allison, has spent time in the Davis Mountains all her life. She is an experienced hiker, outdoors person and host. She has enjoyed sharing the Withers with individuals and leading wellness retreats there.
About the Ranch
The Experience
Withers Ranch is located deep in the Davis Mountains in far west Texas. Situated in northern Jeff Davis County and eleven miles from the highway on primitive roads, it is accessible only by four-wheel drive vehicles. The ranch offers an escape for those interested in swimming, hiking, birding and enjoying beautiful mountain country. The ranch has been in our family since 1972 and is dedicated to the protection and preservation of nature. Through a conservation easement, it is part of a 100,000 acre bioreserve under the stewardship of the Nature Conservancy that stretches from the slopes of Mt. Livermore to the mouth of Madera Canyon, downstream from our ranch. Come enjoy the magic of Madera canyon, the music of the stream, western sunsets and storms, and create your own memories there.
Where You'll Stay
The guest house offers unparalleled natural beauty and solitude for the naturalist, hiker, birder or anyone interested in exploring the rugged backcountry or just admiring it from the raised porch.

A combination of modern luxury and rustic style, the house sleeps up to 8 people. Comfortable for two families or perfect for a group getaway, each bedroom has a double bed and two twins outfitted in high thread count sheets and down comforters.

There is one full bath with a spacious shower and a second half bath in the master bedroom. Large windows and glass doors on almost all sides of the house allow for lots of natural light, spectacular views, and a glimpse of the occasional wildlife visitor.

Wood burning fireplaces in the bedroom and living room provide ambient warmth in the winter.
The Land
This area of the Davis Mountains is heavily timbered with oak, juniper, madrone, piñon, and maple trees and offers habitat for mule and whitetail deer, javelina, aoudad, elk, eagles, hawks, quail and many species of indigenous and migratory birds.
From The
Ranch
Owner
From The
Ranch Owner
"The Withers has been our secret for 46 years. We look forward to sharing it with you."
-Carl and Suzi Ryan
The Lodging
Guest House
1,300 sq. ft.
2 bedrooms
1.5 bathrooms
sleeps 8
Guest House
1,300 sq. ft.
2 bedrooms
1.5 bathrooms
sleeps 8
Fireplace
Coffee maker
Linens
Towels
Fully equipped kitchen
Outdoor grilling
Kid-Friendly
Non-Smoking
No pets allowed
Activities
Bird watching
Fishing
Hiking
Stargazing
Swimming
Trail running
Wildlife watching
Equipment Available
Fishing Equipment - 3
Explore More
As part of your journey, we would love to help you find additional activities and services to book while on the ranch. We will reach out to you when you request to book to find your specific needs.
Things like:
Kayaking
Mountain Biking
Catering
More
Request to stay at Withers
In Jeff Davis County near Ft. Davis
In order for us to ensure you have the best experience, we take your requested date and party size and confirm with the ranch owner before you finish and pay for your booking. You will not be charged to request to book.
512-910-8777
info@exploreranches.com
$2,000
2 night minimum
Max number of people: 8
512-910-8777
info@exploreranches.com