There Is No Right Way To Get Outside
Explore Ranches Creative Lead Josh Winkler reflects on the importance of spending time in the outdoors, and why there is no right way to get outside.
---
Hands trembling from the cold, I reached back into the darkness, fumbling for more rocks and clods of dirt. I could feel water starting to drip from the rock ceiling onto my damp sleeping bag, but my mind was focused on the steadily increasing stream of water working its way towards me. I no longer jumped at the crack of thunder and flash of lightning from outside, I was too intent on shaping a little dam out of whatever I could find-- anything to stop the water from soaking my bed for the night. As the rain increased, my once-dry shelter was turning into a swamp. With some work, I eventually molded a successful water diversion system, and laid back on my bag. Peering out into the night, I hoped that the rest of my group had found shelter from the rain, wind, and hail.
I was high in the Sierra Nevada mountain range, the spine of granite domes and deep river valleys that separates California's fertile Central Valley from the barren desert landscapes of Nevada. Above tree line and without tents (we carried only tarps to keep weight down), my brothers, dad, a couple friends, and I had been caught off guard by a particularly violent storm as the sun went down. Scattering at the first bolt of lightning and deluge of rain, we had scrambled to find granite boulders and ledges under which we arranged ourselves to spend the night.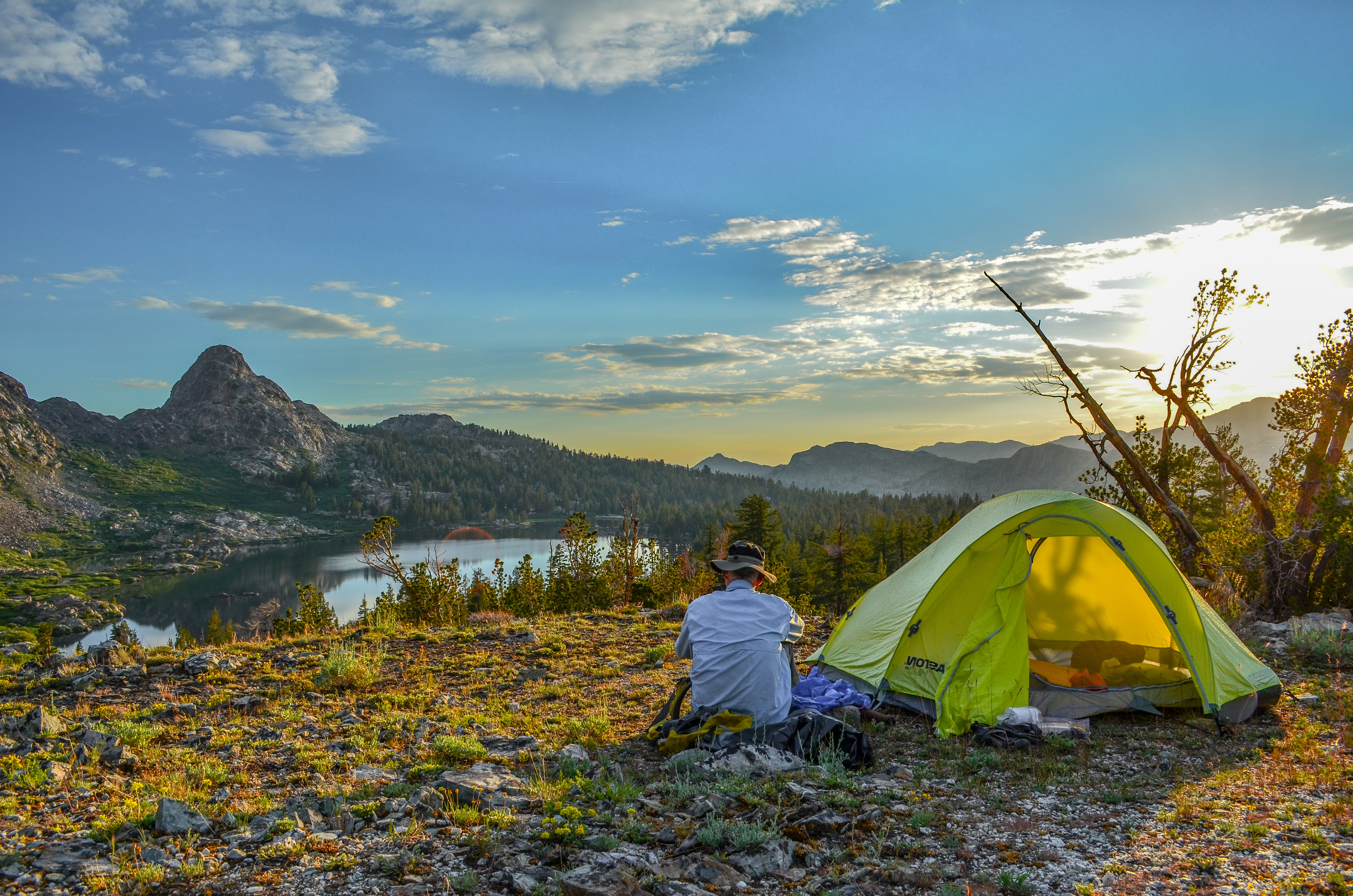 Memories like these punctuate the summers of my youth. Moments of intense, often difficult, exchanges with Mother Nature, they were experiences that always made for good stories once back home in the relative calm of the Texas Hill Country. These trips to the mountains were orchestrated by my dad, whose lifetime of backpacking in the Sierras had provided the stories I fell asleep to growing up. As I got older, these were the types of experiences that I valued and sought out. From them, I learned invaluable lessons about myself and developed an intense love for getting into nature.
What I had learned, too, was my dad's particular way of engaging with the outdoors. The most successful trips were the ones where we saw the least number of people, caught the most fish, went over the highest passes, and scraped by through some screw-up that would make for a great story back home. Exhilarating and exhausting, these trips had immense value placed on them.
But with age, it has become clear what an immense privilege it was to have the skills, gear, time, and resources, not to mention the well managed public land, to embark on such adventures. It was through generational knowledge and sheer luck that we were able to traverse mountain ranges from end to end without suffering any (serious) accidents. And while I look back upon these trips fondly, I have come to realize that I can achieve many of the same benefits without having to plan for months, hop on a plane, and push myself to my physical limit.
What I gained from those trips was a sense of wonder, an escape from the ordinary, a slowing down, and a deep connection with a place and the people I was exploring it with. These benefits, totally unquantifiable but now backed up by peer-reviewed research as providing invaluable mental and physical health outcomes, can be achieved almost anywhere, and in countless ways.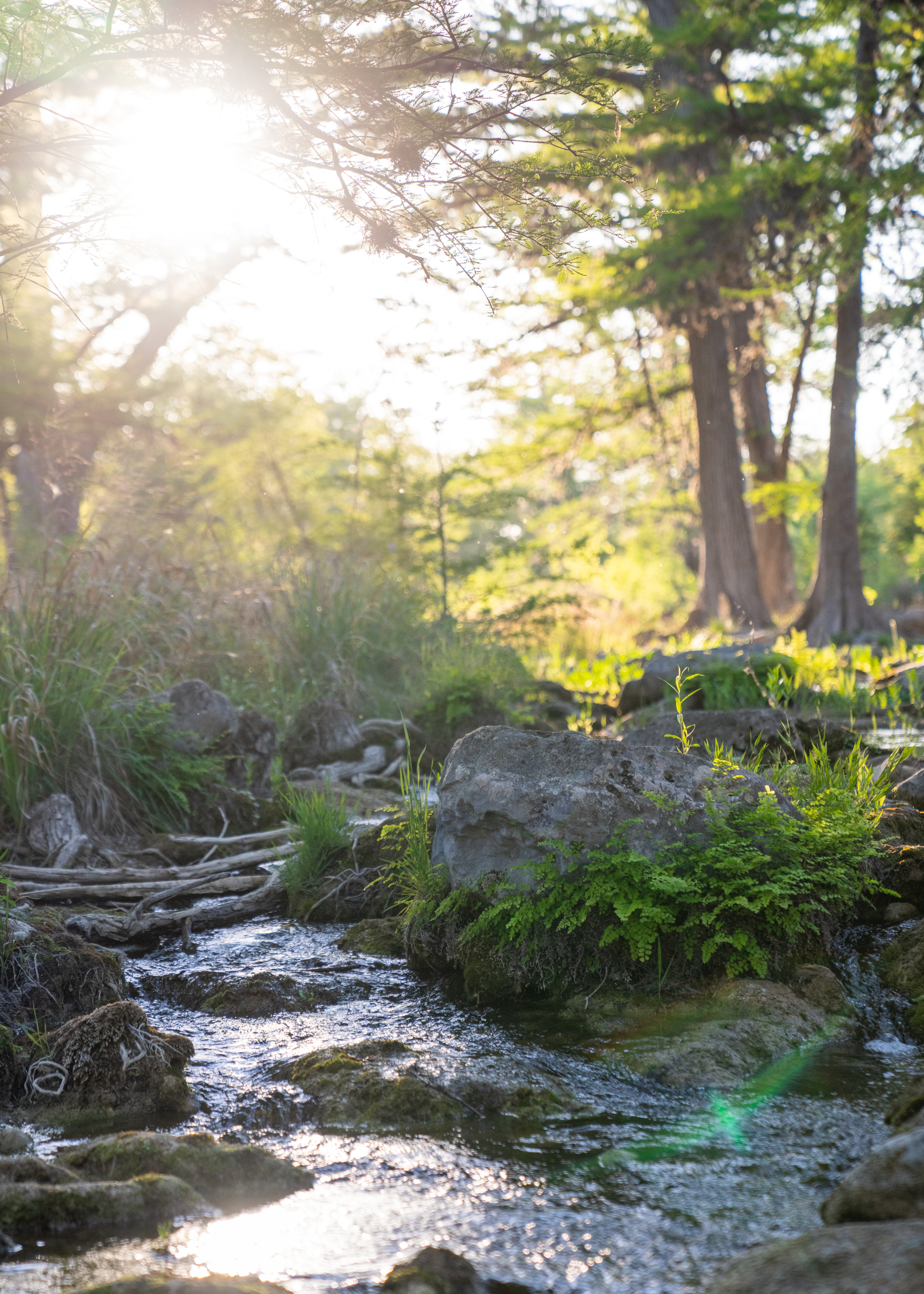 You don't need to spend a paycheck at REI, loading up on the newest Patagonia and North Face gear, and you don't need to travel to some exotic or far flung locale. You certainly don't need maps and compasses, and I promise, getting outside or going on a hike still counts even if you don't post a picture of yourself by the waterfall on social media.
You can find a sense of wonder by learning a few species of trees in your neighborhood and watching them change throughout the seasons. You can escape from the ordinary by exploring a park in your area that you've never been to. You can slow down by choosing to notice what birds land in your backyard, instead of getting on your phone. And you truly can create a deep connection with a place, and with your friends and family, by making it a habit to get outside and remain in the present. The truth is, you don't need to get caught in thunder storms, scare off bears, lose the trail, or fall into rivers to learn the lessons I did, or to fall in love with the outdoors.
~Josh Winkler