Brazos Cleanup Founder Grant Ingram shares the importance of spending time on the river with his father.
---
"Most autumns, the water is low from the long dry summer, and you have to get out from time to time and wade, leading or dragging your boat through trickling shallows from one pool to the long channel twisted pool below, hanging up occasionally on shuddering bars of quicksand, making six or eight miles in a day's lazy work, but if you go to the river at all, you tend not to mind. You are not in a hurry there; you learned long since not to be."
- John Graves, Goodbye to a River -
~ ~ ~
I've been captivated, if not mesmerized, by any body of water I've come across from a young age. I remember crossing the Mississippi River for the first time as a child and being awestruck by the power and magnitude of the muddy water roaring fifty feet under our 1988 maroon dodge minivan as I gazed out of the window.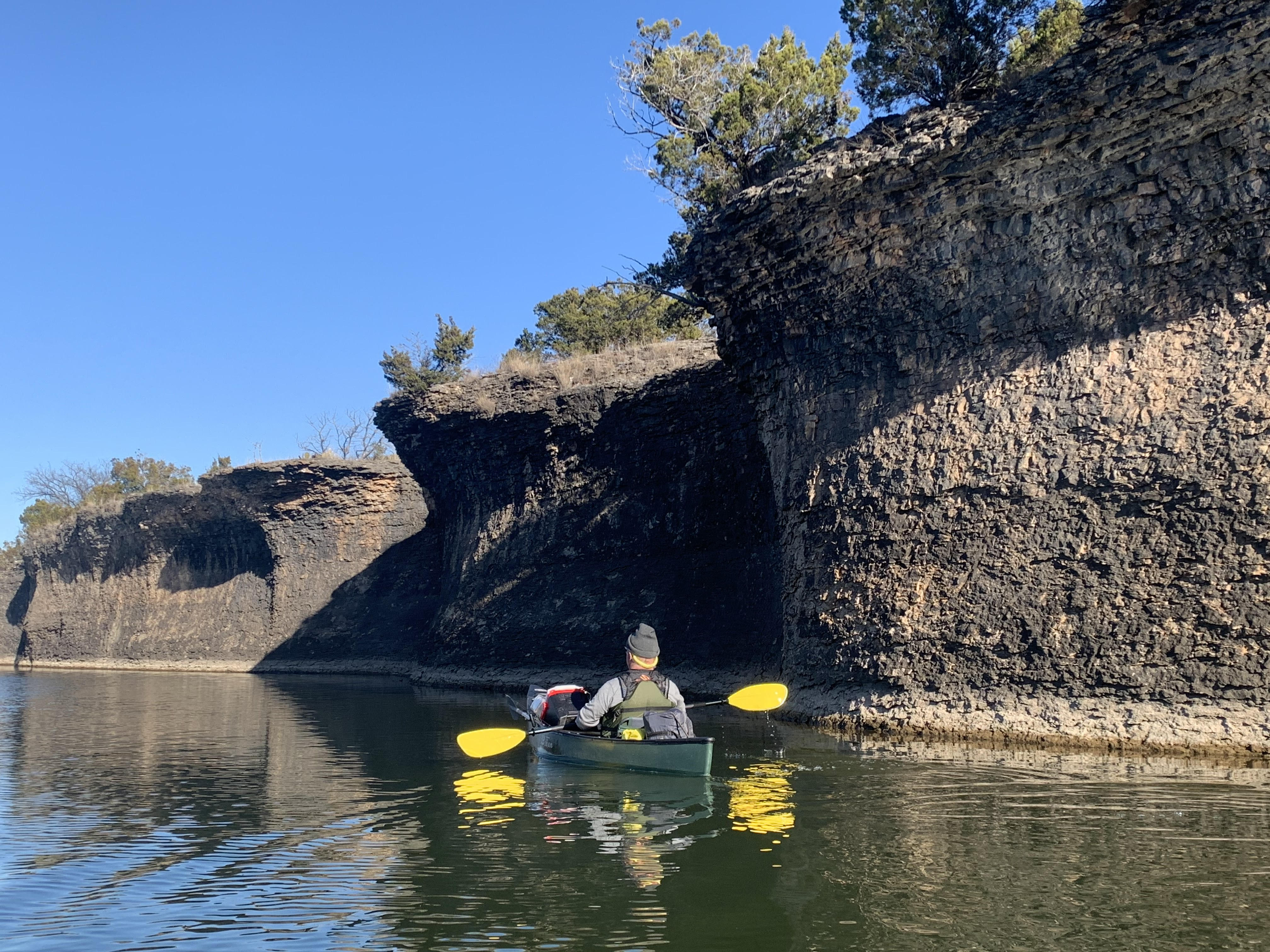 I am blessed to share the same respect and admiration for all bodies of water with my father. It was with him that I learned much about reading and navigating the flows of rivers and streams, how to plan and execute multi-day river trips, and how to enjoy the nature of fishing even when you don't catch a darn thing. He's an old-school fisherman; "if you can't catch 'em on a hook and a can of corn, you got no business fishin."
My fondest childhood memories are of our multi-day canoe trips down the Brazos River below Possum Kingdom, the Buffalo River in Arkansas, and the Mountain Fork River in Oklahoma. I would man the bow of the canoe and help direct the vessel, occasionally casting a line while my dad kept us flowing. We were fully at the mercy of the river, and I learned quickly to respect it.
I recall casting off the port of the canoe while my dad paddled us through a swift stretch of the Brazos River during an overnight trip when I was just ten years old. My lure, most likely a worn-out hook and a kernel of corn, got snagged on a rock below the surface and quickly and unexpectedly began to tighten the slack on the line. I was confident I had just hooked the state record largemouth bass or channel cat, because it sure put up a fight ... too good of a fight … it wasn't giving at all.
In a panic, I yelled back to my dad "I'm stuck! I'm stuck!" to which he calmly responded, "just let go, son" ... so I did. I let go. Of the entire rod and reel. Over the side of the boat and down to the bottom of the Brazos went my dad's old Zebco 33.
For a split moment in time, I thought he was going to throw me in after it. There was a mixture of confusion and anger across his face as we both watched it quickly sink in silence. After what felt like an eternity of collecting his thoughts and choosing his words carefully (and fighting the current upstream multiple times to search), he explained to me that when he said "just let go", he really meant to let the LINE go and release the tension. It had been an honest, childlike mistake, a combination of innocence and ignorance on my part.
Around the campfire that evening, we were both able to share a good laugh at the thought of the final resting place of his prized rod and reel, and my direct obedience of letting go.
It wasn't the largemouth bass, stripers, or channel cats, it wasn't seeing how quickly we could paddle the 20 mile stretch of wild and rugged Brazos River, and it sure wasn't making it back to his pickup truck parked at Rochelle's Canoe Rental under the FM 4 bridge with the same amount of gear that we left with, that brought us back out time and time again.
It was the splash of the paddle stroke, the flash of colorful river stone beneath a swift current, the rustle of mesquite trees, the take-off and touch-down of heron wings, the coolness of the water against sunburnt skin, and the warmth and smell of the campfire. It was the crisp night air under a blanket of stars, the echoes off the bluffs and canyon walls, the meaningful generational conversations, the ever important sound of silence and stillness, and the laughter and memories of a lifetime that brought us back. It was time away from the mundane to explore the wilderness, to embrace and nurture our sense of adventure, and to become closer together as father and son.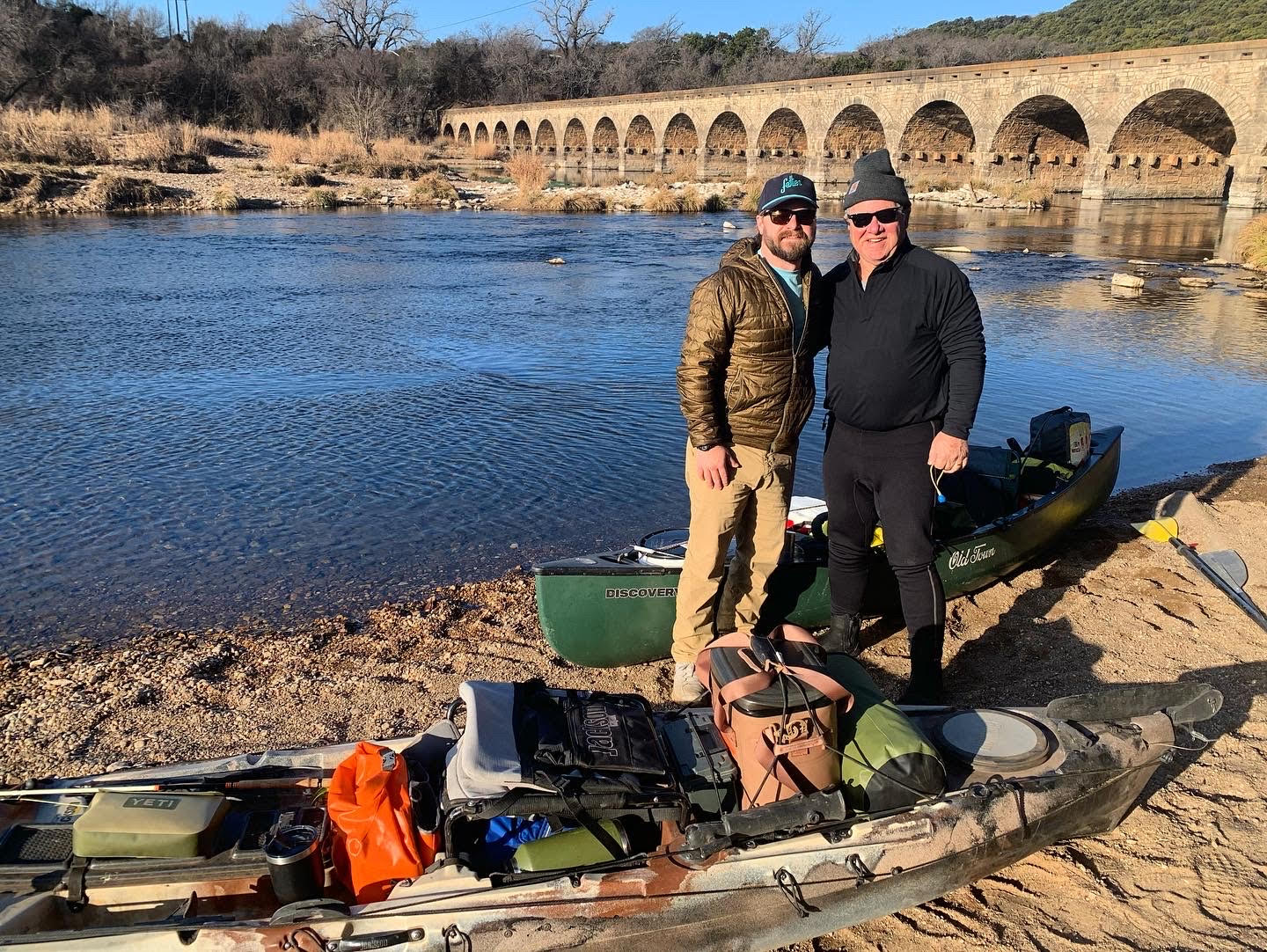 My father and I recently returned to the Brazos River for the first time together in over twenty years - a long overdue trip back to where my passion for the outdoors took flight. Would you believe me if I told you we uncovered an old Zebco 33, broken and rusted, half exposed and lodged into some river rock as we rounded Fortune Bend?
-Grant Ingram