| | |
| --- | --- |
| | |
| | View Full Gallery |
View Full Gallery
Costilla Lodge at Vermejo
In Colfax, Taos, Las Animas, and Costilla county near Raton, NM
Vermejo's high country hidden gem
Overview
| | |
| --- | --- |
| 558,703 Acres | 8 bedrooms |
| Sleeps 16 | 8 bathrooms |
Unique Features
19 fishable lakes
Private chef included
30 miles of pristine streams
Eco-friendly lodge
Offers upscale accommodations along with traditional ranch and resort activities.
About the Ranch
The Experience
The Costilla Lodge is Vermejo's hidden gem, located 45 minutes from the main lodge at 10,000 feet of elevation. While guests staying at Costilla Lodge have access to all of the fabulous inclusions and activities as those staying at the Main Lodge, the most sought after summer and winter adventures begin just outside the Costilla doorstep…

With snowcapped alpine tundra, 19 fishable lakes and over 550,000 stunning acres of picturesque lands, Vermejo is the jewel of northern New Mexico. Its diverse landscape is home to a wide variety of wildlife including elk, bison, black bears and mountain lions. Whether riding horseback through open fields, exploring turn-of-the-century charcoal kilns, or fly fishing for Rio Grande cutthroat trout, Vermejo has something for everyone.

The Accommodations
Located at an elevation of 10,200 feet, and twenty-five miles from the Main Lodge, Costilla Lodge offers the ultimate high country getaway. Constructed using the property's own timber and stone, Costilla includes eight private guest rooms and baths, with grand views and balcony from each room. Surrounded by alpine prairie and rocky mountain wildlife, with an impressive two-story central living area complete with an elaborate stone fireplace, this is the perfect respite for your family vacation.
Animal and Ecology Conservation
Vermejo is committed to fostering the preservation and restoration of the native ecosystems that support the diversity of life around us. This mission is best seen in the protection and repopulation of imperiled American bison and Rio Grande cutthroat trout. During your visit, you can see the work of the Turner Endangered Species Fund and the property's natural resources and biodiversity specialists, learn more about the work they're doing on the property, and understand how your visit is helping protect and restore wildlife and the land. The property's forest health and stream restoration projects have resulted in an abundance of wildlife species making their home on Vermejo, on full display for you to experience.

The Land
Conservation efforts have allowed over 1000 plant species including forests of ponderosa pine and aspen to thrive, making Vermejo home to countless wildlife including elk, beaver, black bear, mule deer, pronghorn antelope, and bald and golden eagles.
From The
Ranch
Owner
From The
Ranch Owner
"When we spend time in nature, we heal ourselves. When we protect nature, we heal our planet. "
-Turner Reserves
The Lodging
Twenty five miles from the main lodge, Costilla is the ultimate high country getaway.
Costilla Lodge
11,204 sq. ft.
8 bedrooms
8 bathrooms
sleeps 16
Twenty five miles from the main lodge, Costilla is the ultimate high country getaway.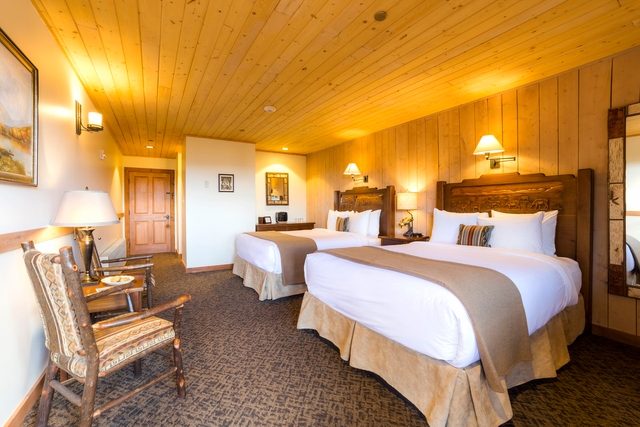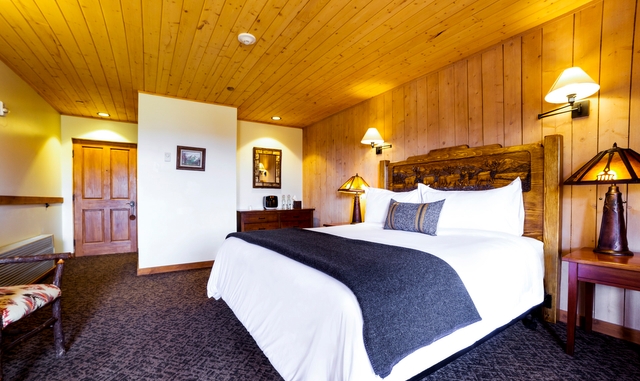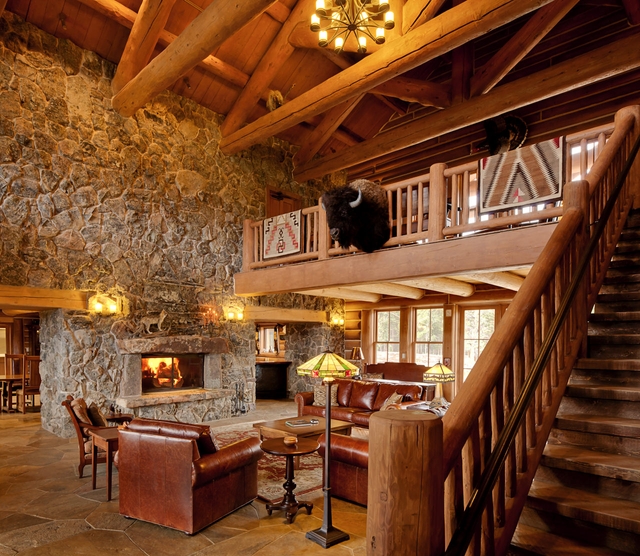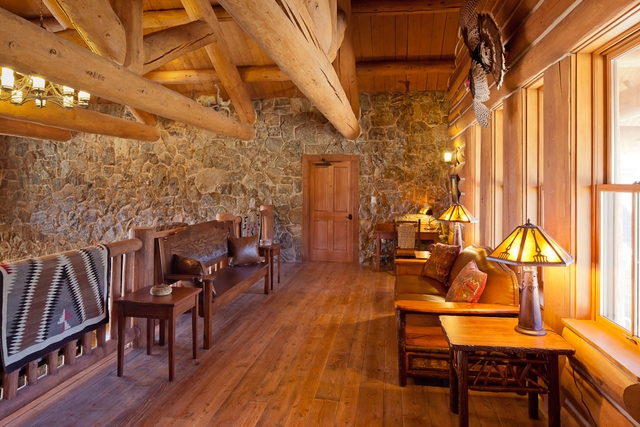 Costilla Lodge
11,204 sq. ft.
8 bedrooms
8 bathrooms
sleeps 16
Wifi
Fireplace
Coffee maker
Linens
Towels
Fully equipped kitchen
Air conditioning
Outdoor Grill
Kid-Friendly
Non-Smoking
No pets allowed
4WD Recommended
Activities
Vermejo offers a wide range of nature-inspired activities for all ages and skill levels to enjoy.
Biking
Bird watching
Fishing
Hiking
Horseback riding
Stargazing
Trail running
Wildlife Viewing
Rifle Range
Available Activities
Let us know what you're interested in when you request to book.
Fishing
With 19 fishable lakes and over 30 miles of pristine stream, Vermejo is a world-class fishing destination and Orvis-endorsed fly fishing lodge, where anglers have flocked for over a century. Price: Included if self-guided or $350-$475 guided
Ice Fishing
Fishing at Vermejo is a one-of-a kind adventure, but frosty weather adds a whole new twist to the sport. One of our expert guides will help you choose a frozen lake, drill a hole in the ice and cast a line. You'll be able to see your line spiraling down to the fishes' normally hidden life under water. Price: $350 - $475 guided
Casias Lakes UTV & Hiking Tour
Head deeper into the high country in a UTV while watching for wildlife and enjoying the spectacular views as you wind your way up the mountainside to the Casias lakes trailhead at about 11,600 ft. elevation. A short hike of 1-2 miles takes you to any of the 4 crystal clear glacier lakes just in time for a lakeside picnic lunch. Be sure to notice the bristlecone pines with their unique purple pine cones. Now you face a choice, try to catch a fish in the lakes, take a little nap, hike around the other lakes and streams, head back to the UTV, or take the Casias challenge and tackle the climb along the ridgeline over steep talus switchbacks and finally moderately inclined tundra to reach the highest point on Vermejo at 12,931feet. Price: $475 for up to 4 guests
Stateline Peak Guided Hike
Begin with a beautiful drive to alpine Glacier Lakes at 11,600 feet. The main challenge with this high-country trail is altitude. The final ascent brings you to 12,867 feet providing incredible views into the Colorado portion of the Sangre de Cristo range. Price: $475 for up to 4 guests
High Country Guided Mountain Biking Tour
Breathe in the crisp mountain air and the sights and sounds of nature as you enjoy a gentle bike ride perfect for beginners. The trail is mostly flat or slightly downhill and runs near a rippling stream flanked by piney forest and grassy fields. Take a break to soak your feet in the creek, gaze out at green rolling vistas or stretch your legs in shaded meadows. Catch a glimpse of the elk that frequent the meadows and hillsides nearby. At a leisurely pace, taking breaks for water, snacks and photos, the ride will last about 3 hours. When you reach Costilla Reservoir, enjoy a boxed lunch prepared by our master chefs and a couple of hours fishing or soaking in the beautiful scenery before making your way back to the lodge. Price: $475 for up to 4 people.
Ash Mountain Guided Hike
Ash Mountain is one of the most easlily recognized on Vermejo with its grey colored peak. Witness those grey boulders up close with the Ash Mountain hike. There's more to it than meets the eye. The hike begins in a meadow just below 10,400 ft. that is filled with mountain iris and wildflowers in early summer. A gradual incline takes you up 500 ft. in elevation through mixed conifer forest and then opens into Vermejo's stunning Elk Meadows, named for the elk who frequent the location. Here, less seasoned hikers might choose to stop near McCrystal Creek, eat lunch and head back. More adventurous hikers will want to continue on to Ash Mountain's 11,430 foot summit. The final leg of the hike is the steepest, comprised of large boulders and fallen rocks. Price: $475 for up to 4 guests
High Country Horseback Riding
View lush vegas, glistening creeks, authentic cowboy camps and ample wildlife from atop one of our quality trail horses as you taste the crisp mountain air and listen to the breeze and the birds in the trees. Take a break at a scenic viewpoint for a tasty picnic lunch. Price: $475 for up to 4 people, $100 for each additional rider
Request to stay at Costilla Lodge at Vermejo
In Colfax, Taos, Las Animas, and Costilla County near Raton
In order for us to ensure you have the best experience, we take your requested date and party size and confirm with the ranch owner before you finish and pay for your booking. You will not be charged to request to book.
512-230-3345
info@exploreranches.com
$12,500
2 night minimum
Max number of people: 16
Rates include 3 meals daily, all non-alcoholic beverages and two daily activities. Excludes: alcoholic beverages, transfers, private guides, spa services, photo sessions, cooking classes and curated dining experiences.
No commitment
You won't be charged yet
512-230-3345
info@exploreranches.com