| | |
| --- | --- |
| | |
| | View Full Gallery |
View Full Gallery
In Palo Pinto county near Graford, TX
Endless activities surrounded by the beauty of the Palo Pinto Mountains
Overview
| | |
| --- | --- |
| 320 Acres | 18 bedrooms |
| Sleeps 68 | 21 bathrooms |
Unique Features
Three baseball fields
Swimming Pool
Fishing Lake
Driving Range
A Semi-Hosted Experience
Guest are greeted by landowner or landowner representative and staff is available when needed or in an emergency situation. Options include guided excursions and catered meals.
About the Ranch
The Experience
A ranch experience like no other, Rocker B offers activities for everyone while surrounded by the scenic Palo Pinto Mountains. A swimming pool with 50-foot water slide, landscaped waterfall, and shallow play area is the perfect entertainment for all ages. The indoor arena with a turfed baseball field offers endless weatherproof opportunities as well as a flexible event space. Two baseball fields, practice field, tennis and basketball court, driving range, fishing lake, workout facility, and spa insure that there's an activity for every member of your group. The 2,500 square foot Clubhouse and Dugout offer the opportunity to kick back and relax after a full day of fun as well as offering plenty of space to enjoy meals and downtime together.
The Accommodations
Rustic contemporary lodging accommodations offer a unique sense of privacy and are situated steps away from all the ranch activities and facilities. From custom built brick showers to heavenly beds, each room has been thoughtfully designed to ensure your most comfortable stay.
The Lodge is composed of ten private hotel style rooms and two spacious bunk rooms featuring custom made wood beds, shiplap walls, and red brick showers.
The four private Cabins each have full sized bunk beds and private bathrooms. Enjoy an intimate experience and your own covered porch.
A perfect bunkhouse for kids, the Locker Room overlooks the baseball field, has sixteen bunks, two bathrooms, and lockers from TCU's locker room. An unforgettable slumber party awaits.
The Skybox is a secret hideaway loft and the ultimate spot to cozy up and unwind.
The History
Throughout the early and mid-1800's, the Ranch and surrounding Palo Pinto County area were almost completely inhabited by Native Americans, due to the land's proximity to the Brazos River. After the Civil War, cattle left behind by Spanish settlers roamed on the open range, free for the taking, leading to the exploits of famed Texas cattlemen, Oliver Loving, Charles Goodnight, and Marcus Dalton.
In 2005, the property was acquired by Fort Worth businessman, Lance Byrd, and his wife, Lauren. After an early venture as a working cattle and cutting horse family ranch, the Byrd family redirected their efforts in 2015 towards developing the Ranch into a premier resort destination.
Today, the boomtowns and Indian campsites are long gone, but Rocker B Ranch continues to be a place for families and friends to experience the breathtaking views of the Palo Pinto Mountains that Spanish settlers, Native Americans and famed Texas cattlemen once gazed upon.

From The
Ranch
Owner
From The
Ranch Owner
"With our unique facilities and abundant activities, Rocker B Ranch is the perfect venue to host the event of your dreams!"
-Lance Byrd
The Lodging
The Lodge
6,000 sq. ft.
12 bedrooms
14 bathrooms
sleeps 40
Cabins
300 sq. ft.
4 bedrooms
4 bathrooms
sleeps 8
Locker Room
800 sq. ft.
1 bedrooms
2 bathrooms
sleeps 16
Skybox
400 sq. ft.
1 bedrooms
1 bathrooms
sleeps 4
The Lodge
6,000 sq. ft.
12 bedrooms
14 bathrooms
sleeps 40
Cabins
300 sq. ft.
4 bedrooms
4 bathrooms
sleeps 8
Locker Room
800 sq. ft.
1 bedrooms
2 bathrooms
sleeps 16
Skybox
400 sq. ft.
1 bedrooms
1 bathrooms
sleeps 4
Wifi
Cable/Satellite TV
Fireplace
Coffee maker
Pool
Linens
Fitness room
Towels
Fully equipped kitchen
Air conditioning
Kid-Friendly
Non-Smoking
No pets allowed
Activities
Biking
Bird watching
Fishing
Hiking
Horseback riding
Stargazing
Swimming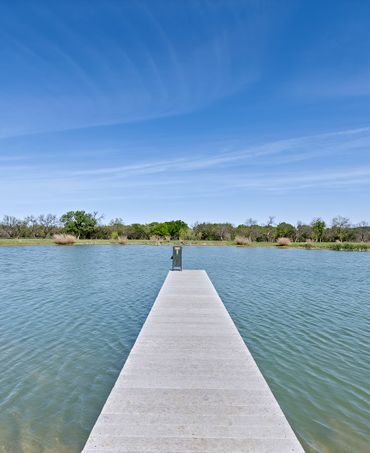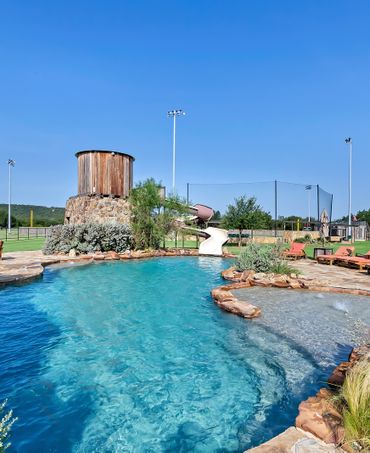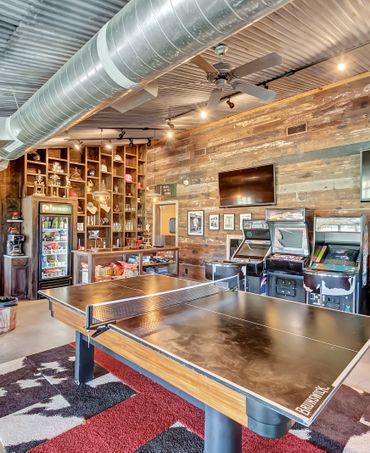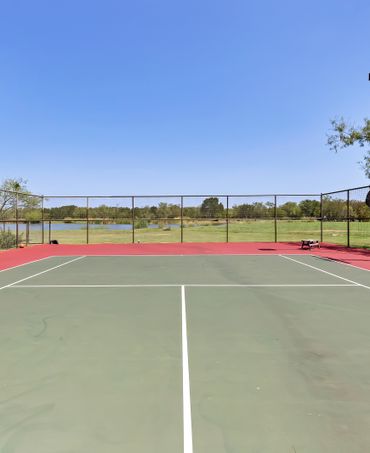 Explore More
As part of your journey, we would love to help you find additional activities and services to book while on the ranch. We will reach out to you when you request to book to find your specific needs.
Things like:
Kayaking
Mountain Biking
Catering
More
Request to stay at Rocker B Ranch
In Palo Pinto County near Graford
In order for us to ensure you have the best experience, we take your requested date and party size and confirm with the ranch owner before you finish and pay for your booking. You will not be charged to request to book.
512-230-3345
info@exploreranches.com
$5,000
2 night minimum
Max number of people: 68
512-230-3345
info@exploreranches.com