May 01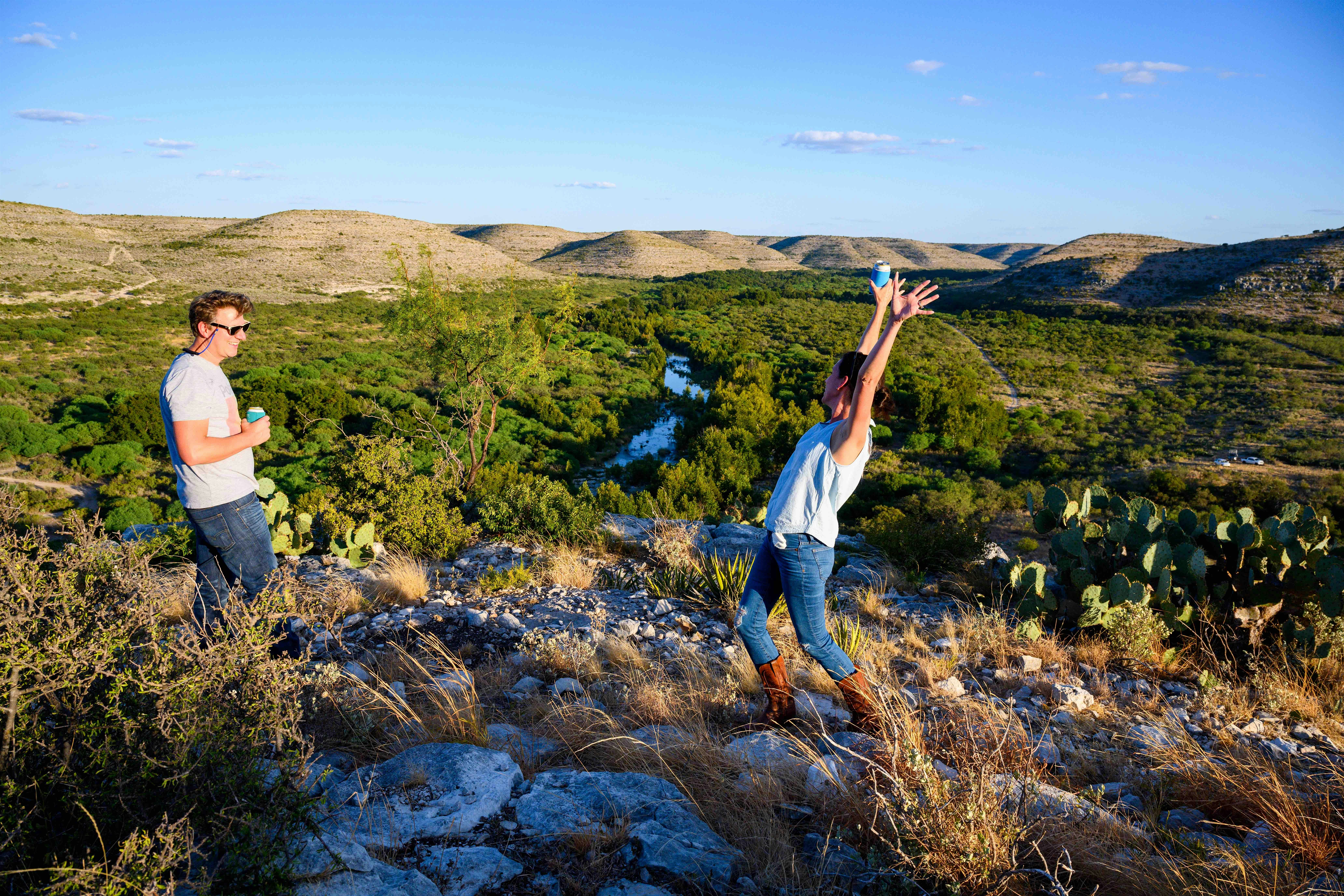 Ranch Camp on the Devils River
Hudspeth River Ranch
A RANCH EXPERIENCE FOR ALL
Where Texas' rolling green hills meet the rugged open country of West Texas lies one of the most untouched rivers in the state - the Devils River. Its aquamarine waters and abundant springs have attracted humans for more than 10,000 years, as evidenced by hundreds of rockshelters, cave paintings and earth ovens. 16th century Spanish explorers crossed this area on their way to the Rio Grande River and in the latter part of the 19th century, mail carriers and immigrant wagon trains traveled the riverbed on their way from San Antonio to El Paso and California.
At the source of the Devils River lies the Hudspeth River Ranch. In 1905, the ranch was purchased by Claude B. Hudspeth, known as the "Cowboy Congressman," first a state representative and senator and then a U.S. Congressman from 1919-1931. Mr. Hudspeth's fourth and fifth generation descendants still operate the ranch and for the first time, have opened their historic gates to a limited number of Explore Ranches' guests.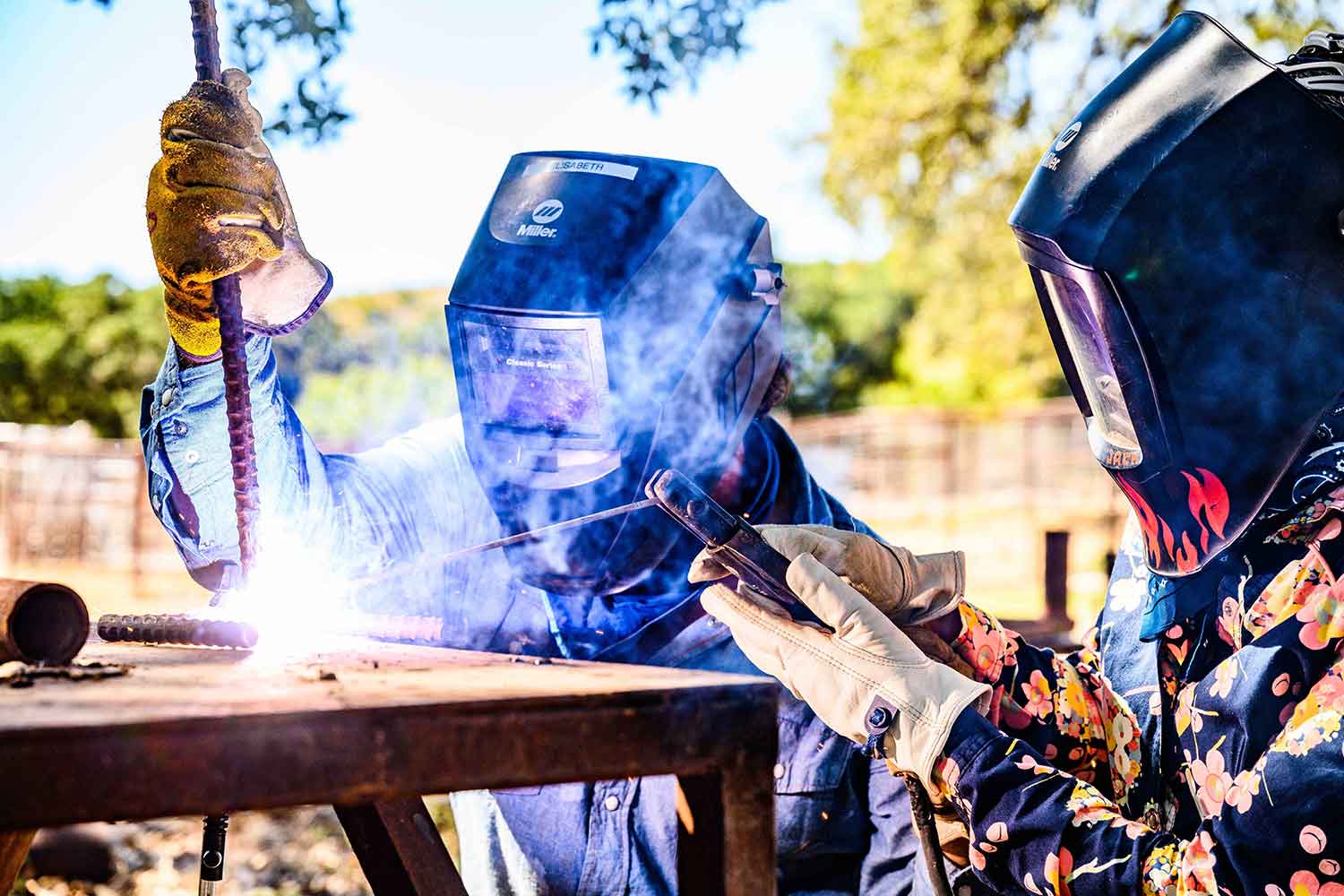 For three days and two nights, we will honor Hudspeth's ranching heritage, pass on traditional skills and create an unforgettable experience in the wilds of the new Texas frontier. We invite you to join us for Ranch Camp on the Devils River with our creative counselors, Jack Sanders and Dan Dyer. Here is what to expect.
After arriving Friday afternoon, settle in to your room in one of four classic mid-century ranch houses. Slip into your new pair of handmade Tecovas Boots njoy a craft cocktail provided by Desert Door Texas Sotol in the shade of majestic oak trees at the ranch headquarters. After brief introductions, we'll pack up our custom-built Explore Ranches Rover for a tour through the forest and along the old wagon trail to a scenic hilltop. We'll take a short hike to an ancient gathering site and elevated ridge that offers an expansive view of the ranch and river, enjoy another drink and some light snacks as the sun sets over the canyon edge.
We'll return to headquarters for a candlelit dinner under the stars prepared by our professionally-trained camp cook with special wine pairings from our partners at C.L. Butaud wines. After dinner, relax in the pool or jacuzzi with the Milky Way and the sounds of the cleanest river in Texas as a backdrop.
On Saturday morning, Jack and Dan will prepare an open-fire camp breakfast with ethically-sourced sustainable coffee from Austin's own Cuvée Coffee. Afterwards, we'll head over to our first activity - brand making. Weld your own brand in the spirit of the vaquero and western cattle drives on the open range while learning the history and significance of branding.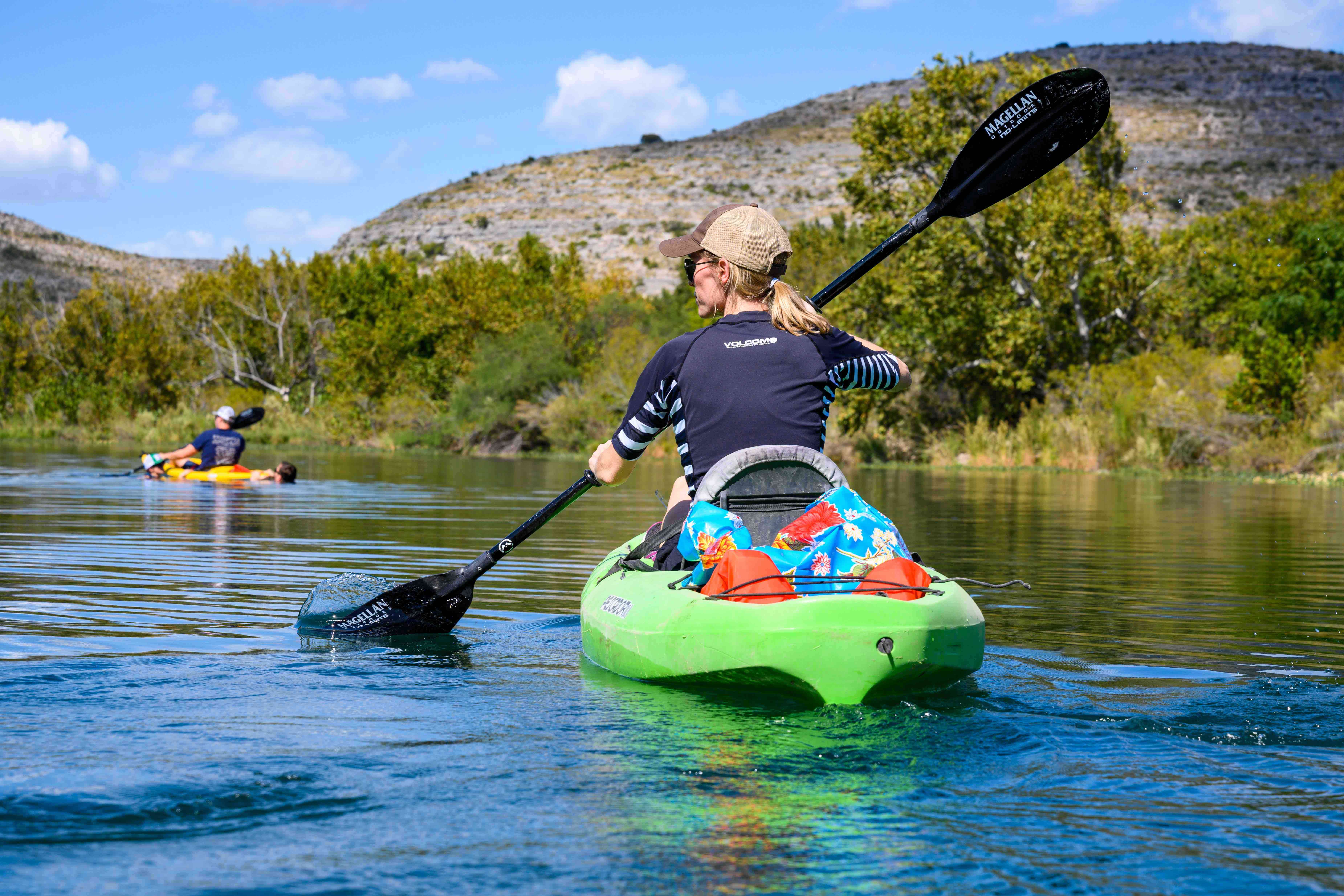 For lunch, we'll get back on the trail and meet our camp cook at the watering hole on the banks of the river. Enjoy a traditional camp meal while you learn some basic skills of the ranching trade - fire building, hat shaping, roping, and (in case you ever need to hunt for your own food) slingshot marksmanship. We'll make time for a cowboy and cowgirl's most important activity - the siesta.
Saturday evening, we'll gather again for cocktail hour and leather tooling and then break for a final memorable outdoor dinner. After dinner, take a stargazing tour on the Explore Ranches Rover, relax in the pool, or do it all.
On Sunday morning, Jack and Dan will have breakfast prepared for everyone and you can join Jack in a group stretch or take a short hike before or after breakfast. Depart before noon back to civilization.
To ensure that you have everything you need to enjoy the ranch life, we'll equip you with a Texas starter kit complete with handmade boots, a cowboy hat, bandana, enamel camp dining plates, camp cup, leather making kit and hand-crafted map.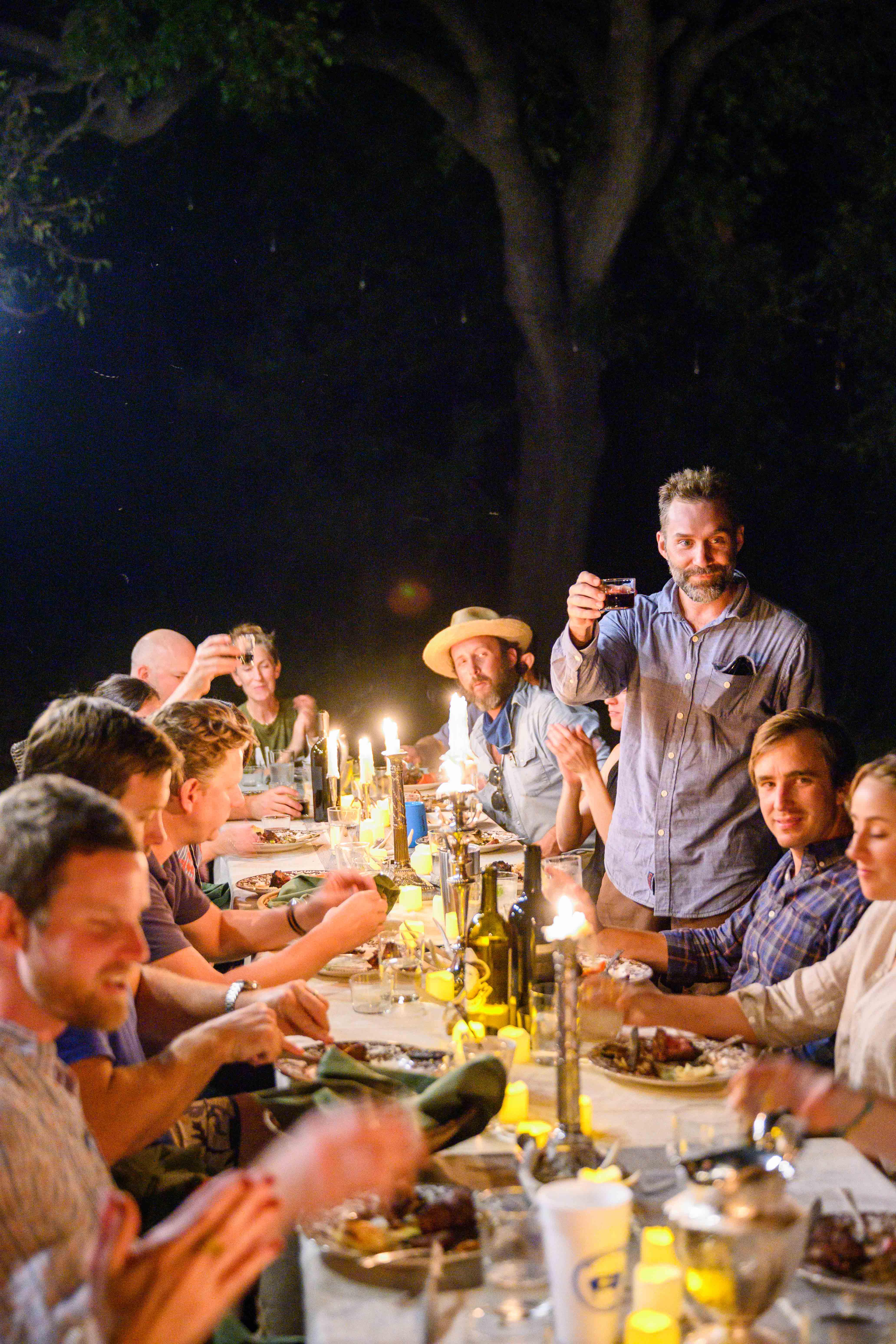 Reviews from past camp attendees:
"The property was gorgeous. fantastic mix of people, accommodating hosts, loved meeting owners and hearing history, loved having TX personalities lead activities, final dinner setting was lovely. Everything was close and accessible. The archeologists were a great add! - CS
A nature bath that washed my soul. - AB
THE SPECIFICS
Dates: Guests arrive May 1st @ 5 pm and depart the 3rd @ 11:30 am
Ticket price: $1,500 per person. 
Booking: If reserved prior to going live, save on credit card fees by sending a check to Explore Ranches at 514 Terrace Drive, Austin, TX 78704 or call Jay Kleberg at (915) 487-9172 for credit card processing. If spots aren't reserved by February 3, 2020, tickets will go live on Explore Ranches website and be processed through Eventbrite.
Camp spots: 10 single or up to 16 double occupancy
Included: Lodging, all alcoholic and non-alcoholic beverages, meals, camp kit, activities and transportation while on the ranch.
DETAILED CAMP SCHEDULE
Thursday, April 30th
Camp staff arrives at Hudspeth River Ranch around 4 pm.
Friday, May 1st
4 pm - campers arrive at the ranch. Campers get settled in to their rooms.
5 pm - Texas safari along the historic San Antonio El Paso road, by the old shearing barn and to the 10,000-year old native american gathering site. Brief discussion on the history of the area and native americans by members of the Ranch Camp team and then appetizers and drinks at scenic lookout.
7:30 pm - dinner back at HQ on Main House back porch
Saturday, May 2nd
8 am - cowboy breakfast at headquarters
10 am - 12 pm - the history of branding irons in Texas and make your own brand
12 pm - 1 pm - lunch on the river
1 pm - 3 pm - what makes a cowboy hat, how to shape a hat and roping and fire building
3 pm - 5 pm - siesta and free time
5 pm - create your own custom-tooled leather belt (or pouch) and al fresco dinner
10 pm - star tour, pool or both
Sunday, May 3rd
8 am - Stretch, hike, swim
10 am - cowboy breakfast at headquarters
11:30 am - departure
About Explore Ranches
For most people, some of the nation's most iconic landscapes are either inaccessible or altogether unknown.  Explore ranches aims to change that.  We are conservationists, landowners, and outdoor enthusiasts, and our goal is to connect others with the outdoors in an exciting new way. To accomplish this, we have partnered with the nation's most historic and picturesque ranches to open their gates to the public for the first time.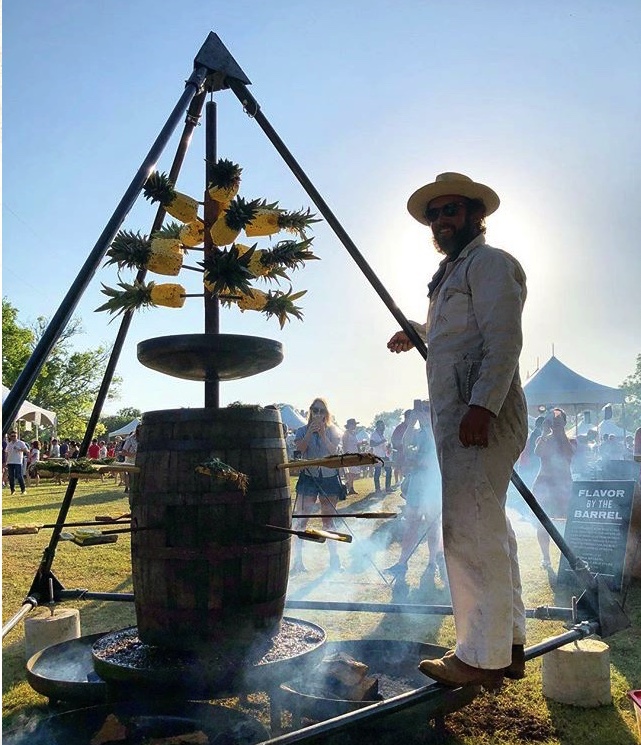 About Design Build Adventure
We seek adventure in our design-build projects, and we create adventure for others in the camps and workshops we host at our Austin studio and in far off places. Our camps and workshops celebrate the creativity and camaraderie we experience while at work and at play with the artists, designers, and makers in our community.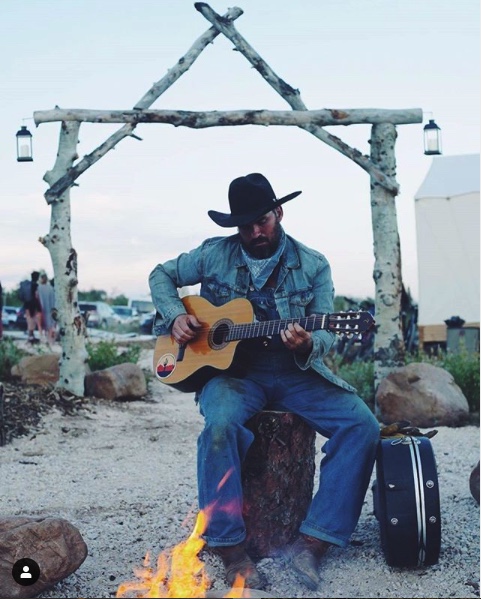 About Dan Dyer
Dan Dyer writes songs with heart. His signature sound melds together soul, folk, and country to reveal music full of a storyteller's lyricism, a rambler's travails, and enough self-awareness to keep it honest.  A native of Tool, Texas, a tiny, rural town on Cedar Creek Lake flanked by oak, pecan, and ash trees, Dan has spent his life in the wide-open spaces of the Texas landscape.
---
Terms & Conditions
Event Schedule and Cancellation Terms
Event schedule may change without notice.
We reserve the right to cancel (and refund your payment in full) up to one month in advance of the event if it does not sell out.
Paperwork
Failure to promptly sign and return all paperwork, including but not limited to laibilty release waivers, means you will not participate in any activities.
Press and Media
By signing up for this event, you agree that Explore Ranches, LLC has rights to and may use all photographs, video, and written material acquired from the event for promotional purposes.
Cancellation Policy
Payment is non-refundable due to limited space.

If a participant is unable to attend the Bring Back the Cowboy Camp, participant must inform Explore Ranches, LLC via email at info@exploreranches.com in order to cancel the participant's registration.
Due to logistics and timing involved in organizing Bring Back the Cowboy Camp, tickets and registration fees are strictly non-refundable and non-transferable either to another individual or another date. Discounts or promo codes applied to ticket purchases are strictly non-refundable and may not be reused on a future purchase. Tickets gained through sweepstakes entry are non-transferable and non-refundable. There will be no credit or transfer granted for any portion of the ticket price.
No Exceptions
Please read and understand terms outlined in this policy as NO EXCEPTIONS to the policy will be made, regardless of the reason for cancellation. Explore Ranches, LLC. cannot make any exceptions to this cancellation and refund policy even if the cancellation is due to medical issues; personal matters; scheduling conflicts; travel delays; a force majeure event (including, but not limited to, an act of God, war, terrorist activity, labor dispute, civil unrest, utility outage, etc.); or any other reason whatsoever.
More Details