| | |
| --- | --- |
| | |
| | View Full Gallery |
View Full Gallery
In Brewster county near Marathon, TX
A hidden desert oasis in the Big Bend
Overview
| | |
| --- | --- |
| 20,000 Acres | 4 bedrooms |
| Sleeps 8 | 4 bathrooms |
Unique Features
Resort style pool
Petroglyphs and pictographs
Star gazing rooftop
Adjacent to Big Bend
A Hosted Experience
Guests are greeted by landowner or landowner representative, cooked for, guided and are attended to throughout stay.
View Sample Itinerary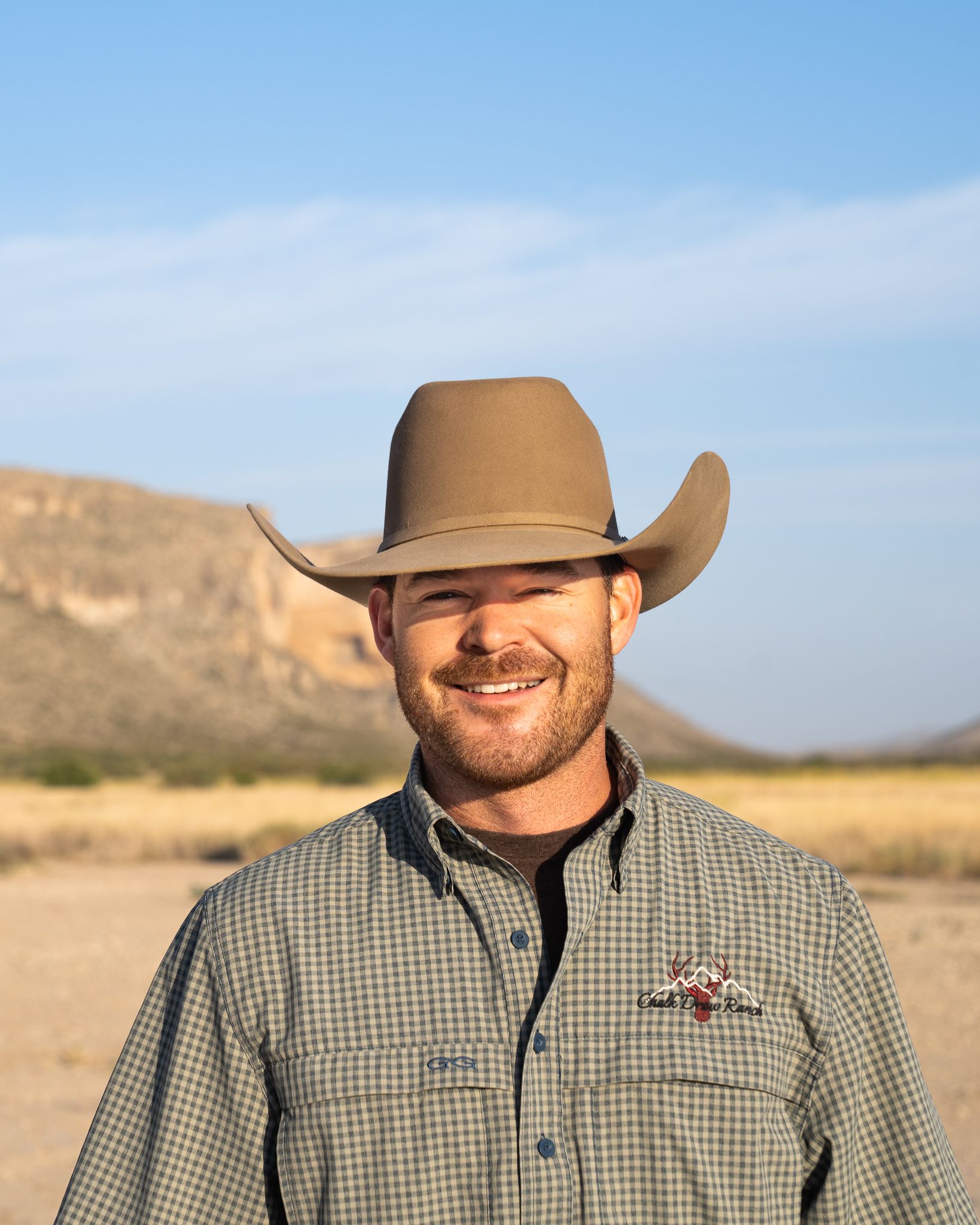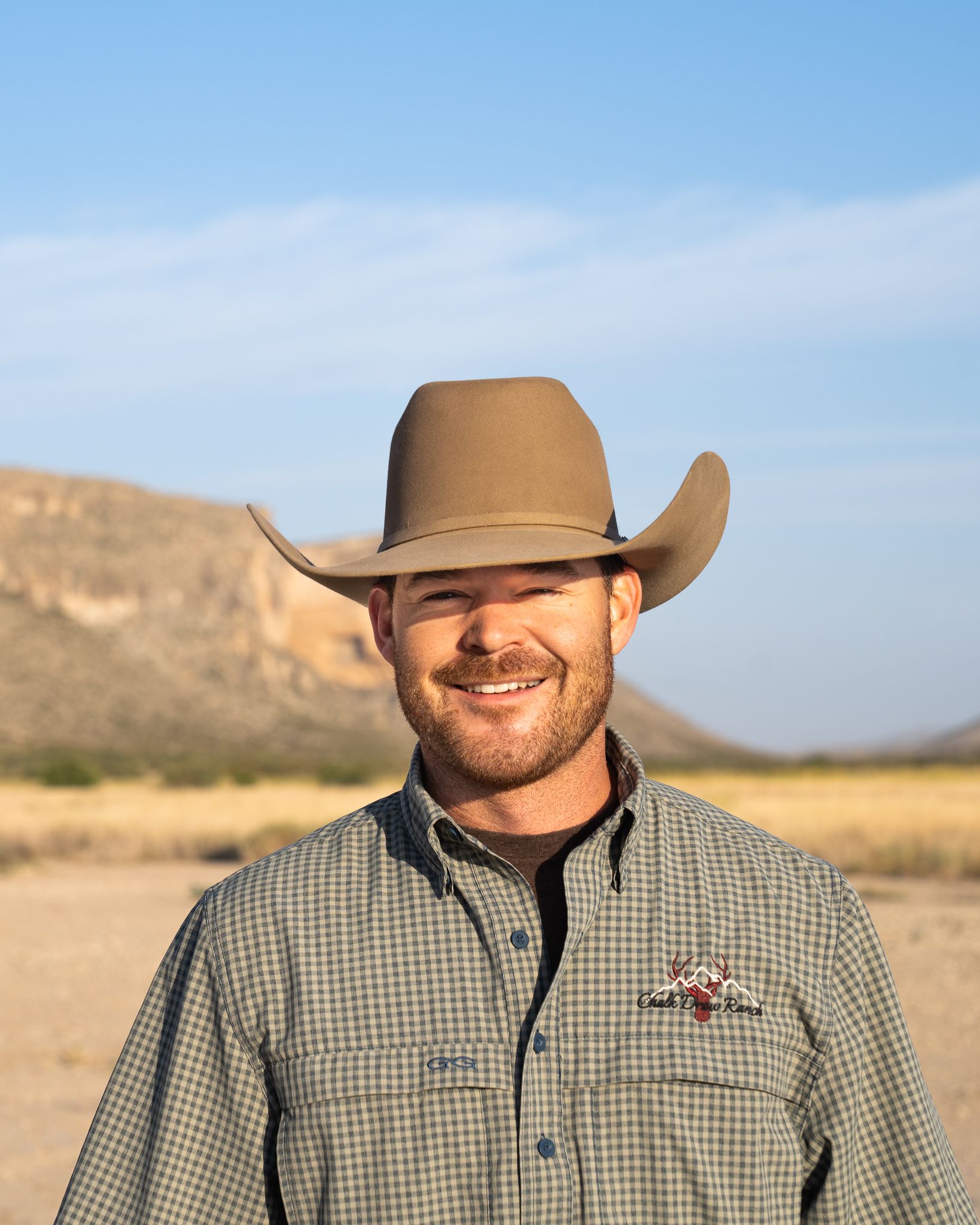 Your Host
Atticus Freeland
Hospitality Manager
Atticus is a native of West Texas and grew up in the Big Bend region. He oversees hospitality at both the Chalk Draw and Maravillas Ranches and assists with the ranching and hunting operations.
About the Ranch
The Experience
As Bee Cave Canyon comes into view at the end of the 10 mile drive on the northern edge of Big Bend National Park, you know you have arrived somewhere otherworldly. Chalk Draw is akin to a resort in the middle of the desert. The pool, manicured lawns, and garden are unlike anything you could have expected to find 60 miles from the nearest town. The Santiago Mountains surround you for adventurous exploration, and then as the sun sets and the stars begin to shine, head up to the rooftop deck for an unparalleled view.
The Accommodations
The thoughtfully designed and lavishly appointed Mexican hacienda style guest house has two bedrooms and two bathrooms comfortably sleeping six people. The house includes a fully equipped kitchen, Wifi, outdoor cooking and dining area, and a spacious living room.
Historical Significance
Chalk Draw contains some of the most significant existing petroglyphs and pictographs from prehistoric native peoples in the region. There are 46 known sites that can be found on the ranch. A hike into Bee Cave Canyon, the largest know rock shelter in the Big Bend area, provides an unforgettable experience, a hidden tinaja, and a rich record of the activities of those who occupied the land more than 4,000 years ago.
From
Our
Guests
From Our
Guests
"Atticus and Jess were outstanding hosts. They were comfortable to be around from the first minute and their attention to detail and gracious service got better and better throughout the stay."
-WD
"We had an incredible time exploring such a beautiful ranch and enjoyed some amazing meals prepared by Chef Tommy. Atticus was the perfect guide and did a great job showing us the history and landscape of Chalk Draw and surrounding areas. Both Atticus and Tommy were great hosts - attentive to anything we needed and just fun to be around.
Thanks to Explore Ranches for the opportunity to visit! We hope to have the privilege to explore the Chalk Draw Ranch again soon."
-Amy H
"Hard to believe, but we had an even better stay this time. Tara was great, the river canoe trip was an added bonus, and there was even more wildlife. Great trip!"
-W. Dickson
The Land
Abutting Big Bend National Park, Chalk Draw is home to diverse plant and animal species such as elk, whitetail, aoudad, wild turkey, quail, and various predators such as bobcat and mountain lion.
From The
Ranch
Owner
From The
Ranch Owner
"Solitude itself is the rarest commodity."
-JP Bryan
The Lodging
Secluded luxury in the middle of the desert
Guest House
2,000 sq. ft.
2 bedrooms
2 bathrooms
sleeps 4
Queen Casita
250 sq. ft.
1 bedrooms
1 bathrooms
sleeps 2
Twin Casita
250 sq. ft.
1 bedrooms
1 bathrooms
sleeps 2
Secluded luxury in the middle of the desert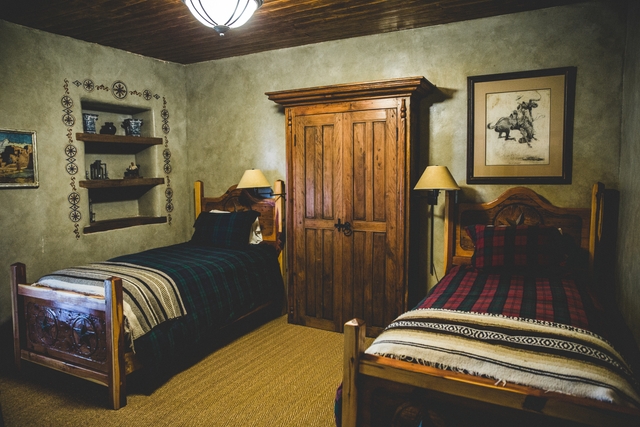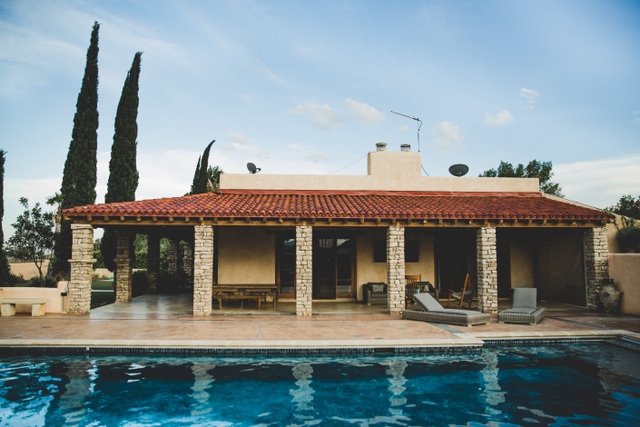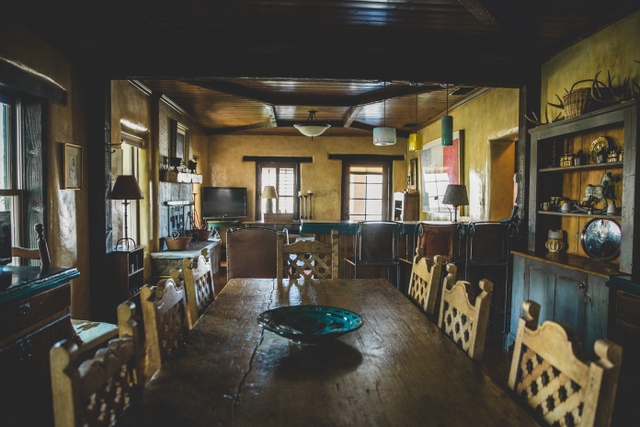 Guest House
2,000 sq. ft.
2 bedrooms
2 bathrooms
sleeps 4
Queen Casita
250 sq. ft.
1 bedrooms
1 bathrooms
sleeps 2
Twin Casita
250 sq. ft.
1 bedrooms
1 bathrooms
sleeps 2
Wifi
Cable/Satellite TV
Fireplace
Coffee maker
Pool
Linens
Towels
Fully equipped kitchen
Air conditioning
Outdoor Grill
Kid-Friendly
Non-Smoking
No pets allowed
Activities
Bird watching
Hiking
Stargazing
Swimming
Trail running
Wildlife Viewing
Explore More
Our booking specialists are knowledgeable about the area and can make suggestions about excursions, rentals and supplies. At your request and for an additional fee, they will provide an array of concierge services, such as organizing airport pick-up and drop-off, outfitter guided trips (fly-fishing, rafting, horseback riding), arranging musical entertainment, catering/personal chef services, yoga, massage therapy, and grocery shopping.
Things like:
Kayaking
Mountain Biking
Catering
More
Request to stay at Chalk Draw
In Brewster County near Marathon
In order for us to ensure you have the best experience, we take your requested date and party size and confirm with the ranch owner before you finish and pay for your booking. You will not be charged to request to book.
512-230-3345
info@exploreranches.com
$1,500
2 night minimum
Max number of people: 8
Add a private chef and guide for an additional $500/night
512-230-3345
info@exploreranches.com